JUST - One House but plenty of ultra- modern interior inspo : new build, around 10,000 sq ft, 5 beds in Beaconsfield.
Visual X

BEFORE / AFTER - 1950s two storey London dwelling built on site of original Victorian townhouse destroyed by WWII bomb. Now a...
Build Number 10 Instagram

...6 bedder same...
Build Number 10 Instagram

...the website of architects Alma-nac.
Alma-nac

COTY 2020 - Pantone Color Of The Year is 'Classic Blue', 'suggestive of the sky at dusk', whereas...
Pantone

...Dulux Colour Of The Year is 'Tranquil Dawn', 'a colour inspired by the morning sky'. So, dawn or dusk? You decide!
Dulux

...this is my view right now... There's a coffee table I found on eBay a few years ago. The big pictures at the back are canvasses that I painted to cover vertical radiators that I hate'.
isthistooyoungforme Instagram

...selling bedding, pillows, and loungewear.
Casa Zeta-Jones

...in her stunning four-level home in the hills with spectacular panoramic views of Los Angeles, stretching from downtown to the beach.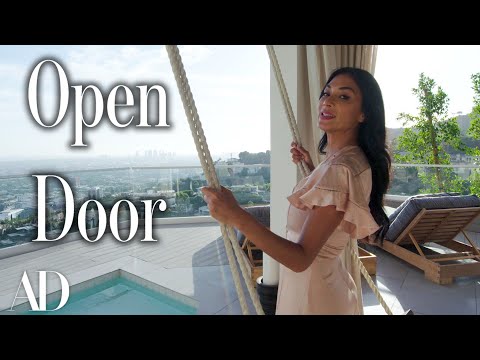 Architectural Digest

...has since been featured in Ideal Home magazine (swipe right).
Hannah Beaumont- Laurencia Instagram